Illuminate Your Landscape
Residential and commercial decorative outdoor landscape lighting is our specialty. Highlight structures, trees, and landscaping with dramatic nighttime illumination. Our professional lighting design staff is an expert in integrating low voltage and mercury vapor fixtures into your environment. Lighting is both an art and a science. At JC Landscape Contractors, Inc. we blend these talents to create the amazing effects you see here.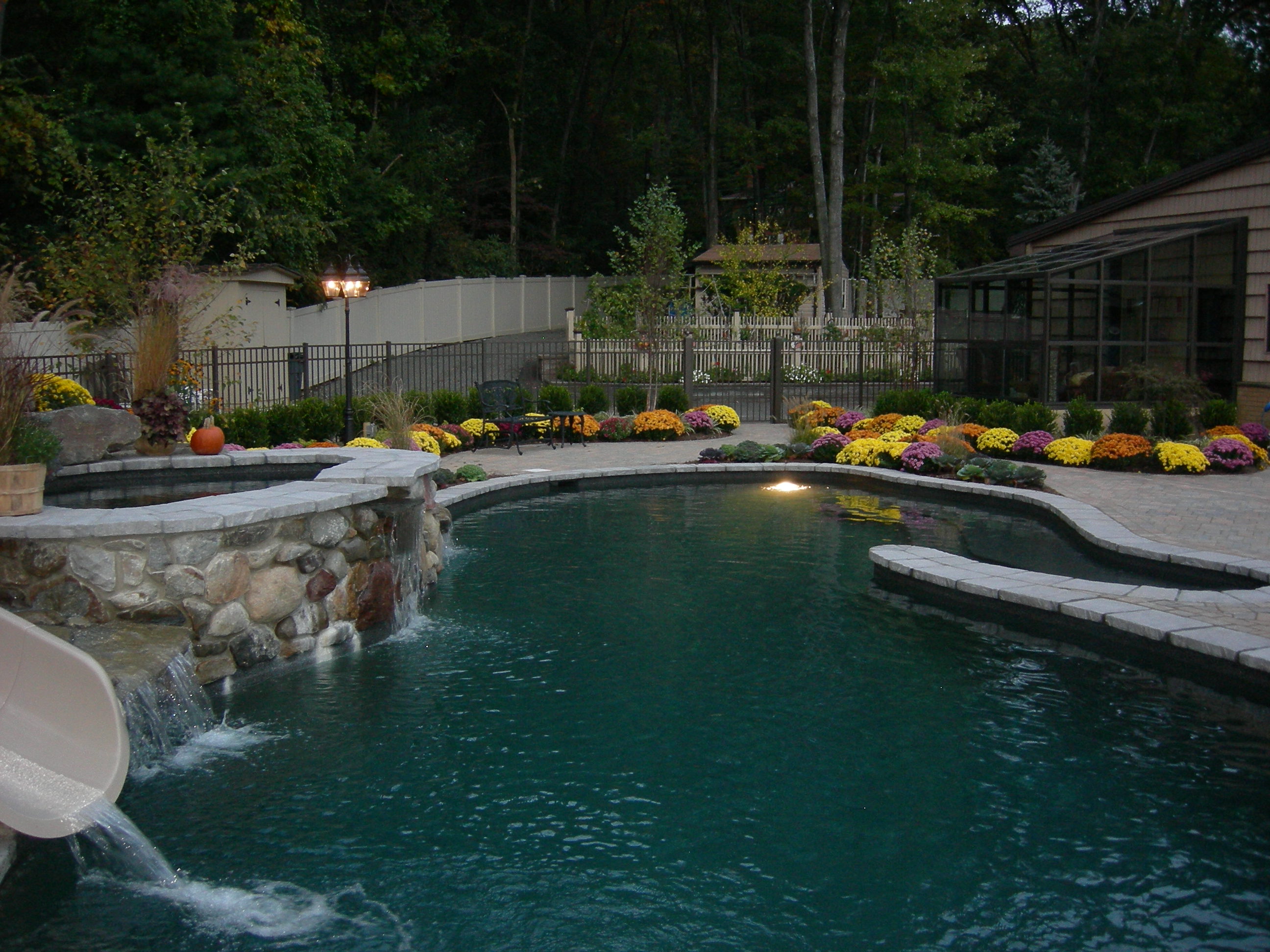 Lighting Adds Beauty and Elegance Illuminating landscape and architectural features adds beauty, safety, and security to your property.
The high-quality fixtures we use, combined with our design and installation practices, increase the longevity and effect of your lighting project. At JC Landscape Contractors, Inc. we use only the finest, most durable fixtures and lighting products from the best suppliers in the nation.
Consider the following questions when creating the best possible lighting effect for your home or business:

1. What is the lighting objective? Beauty? Image? Security?
2. Who is the audience? How and from where will they view the space?
3. How will the space be used?
4. Where do you want to focus attention?
5. What other light sources are present? What ambient light do these sources provide?
6. What is the budget?

Once these critical questions have been answered, we can design a lighting scheme to meet your requirements - and your budget.